Robert N. Andrews, II
CNC, CFRE, M.Div., President & CEO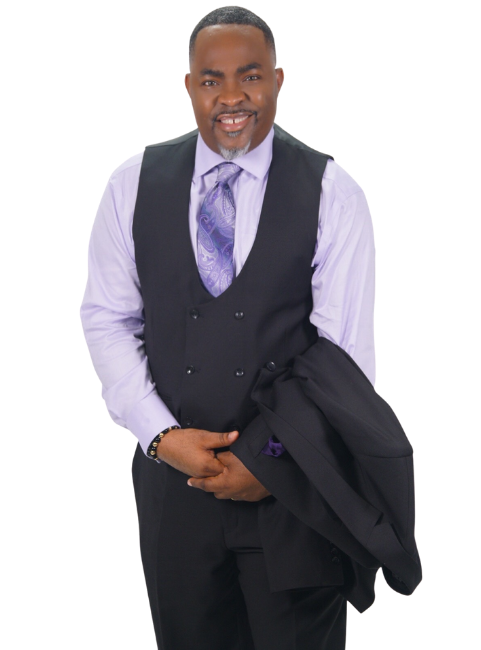 Robert N. Andrews, II, answered the call to the ministry in 1987, and was ordained in 1999. For nearly three decades, he has faithfully served as a minister in the Body of Christ, unashamedly proclaiming the glorious Gospel of Reconciliation that comes through Jesus the Christ, and Jesus alone. Robert also has nearly thirty years of leadership/pastoral experience, and has served as a wise armor bearer in strengthening the administration, management, structure and growth of the faith community, with passion and purpose.
Academically, Robert holds a Bachelor of Arts degree from North Carolina A&T State University (Greensboro, NC); a Certificate of Advanced Study in Pastoral Counseling from Loyola College in Maryland (now Loyola University); a Certificate in Nonprofit Management from Georgetown University; and a Master of Divinity degree from Howard University School of Divinity, with a combined concentration in Systematic Theology as well as Religious and Nonprofit Organization Administration and Strategic Leadership. Robert has authored two books and numerous articles in the area of Church structure and administration, capacity building, community development and non-profit administration.
Robert is also a seasoned nonprofit executive leader with over 20 years of senior level experience in nonprofit leadership, volunteer management, leadership training, board governance, capacity building, community engagement and relationship management,
Robert is happily married to the love of his life, Tiffany N. Andrews. The epitome of a Godly marriage, held together by the power of love and transparency, Robert & Tiffany have been married since 2001. Together, they have two wonderful children, Tia and Robert III (Tre').
Robert believes firmly that all Christians are called to be Agents of Transformation and that the skills, life experiences, academic preparation and passion that we possess are best used and maximized when they are used to help transform the lives of others. As Believers, and especially as Servant-Leaders, we have been called to serve, not to be served!!